CAYTRANS BBC
CAYTRANS BBC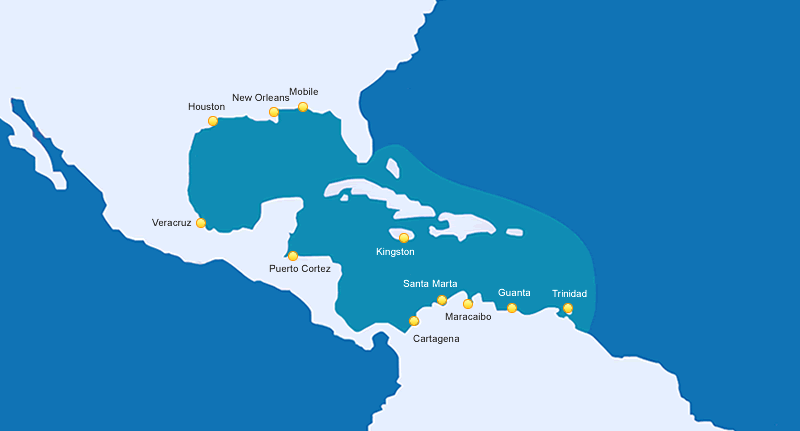 CAYTRANS BBC LLC, is a Louisiana domiciled company and has a tariff on file with the FMC. This service is managed by Dan-Gulf Shipping, Inc. which has returned to their offices in New Orleans after completing renovations to their office building which was destroyed by Hurricane Katrina.
Caytrans BBC has the ability to tap into the large fleet of multi-purpose tweendeckers operated by BBC. Currently, CAYTRANS BBC LLC has five shallow draft heavy lift multi-purpose tweendeck vessels engaged in this service, the M/V Santiago and the M/V Nils B. The service has regularly scheduled calls between Mobile and Houston to Colombia NCSA and frequently calls the East Coast of South America and the Caribbean ports en-route.
The line focuses principally on carrying project cargoes such as mining and oil equipment and heavy lifts and also carries IMO and bulk cargo. "We'll basically load whatever our clients require of us in this service", said Lowell Stewart, Vice President of Dan-Gulf.
Sales are handled by BBC Chartering USA in Houston, who is providing both inside and outside sales in the Texas region, and by Dan-Gulf from the New Orleans' office.
Svend Andersen, Managing Director of BBC, Leer and Niels Busse, President of Dan-Gulf Shipping, agreed it made sense to share the combined wealth of experience and information they' ve gained over the last decade in the project market, as well as accessing tonnage form the modern well equipped BBC Fleet. "we've seen this new joint venture as a unique opportunity for the continued growth in a market area where both parties have been operating since inception of their respective companies", said Mr. Busse. Mr Andersen agreed and added, "We're very excited through this venture to have a presence in New Orleans at this special time in the city's history."
The line, which also has its own container fleet, can be contact at the following office for bookings and further information: